Follow up post on last week's challenge: Installation of a 20m drying oven and angel transfer system in just 72 hours – is that at all possible…? YES we did it! See short movie of the first test run with painted boards from customer site.
Info below from our German dealer Martin Bruhn:
Rekord?? Installation eines 20m Lacktrocknungssystems in nur 2,5 Tagen!
Unser Kunde aus der #Holzindustrie wird darin lackierte Profilbretter für Holzfassaden trocknen – dank Kombinationstrocknung in ebenfalls rekordverdächtiger Zeit.
Wir von #Ceetec sind außerdem nicht nur schnell, sondern liefern unseren Kunden echte Qualitätsmaschinen – #Handarbeit made in Denmark
Gern beraten wir Sie kostenlos und unverbindlich, nehmen Sie gern Kontakt zu uns auf:
Martin Bruhn
mb@ceetec.dk
(+49) 01577-31 50 596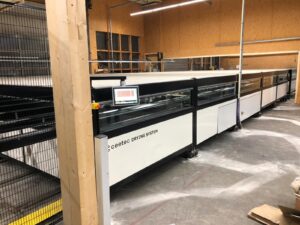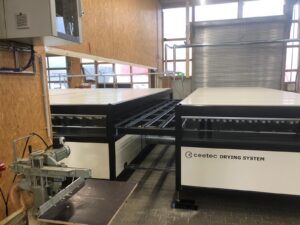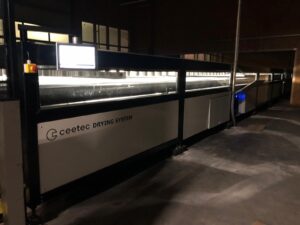 #Ceetec #Trocknungstunnel #Leistentrockner #Holzfassade #automatisieren #madeindenmark #Ofensystem #keepitsimple